Your Port Angeles Dentist
Your partner in dental health excellence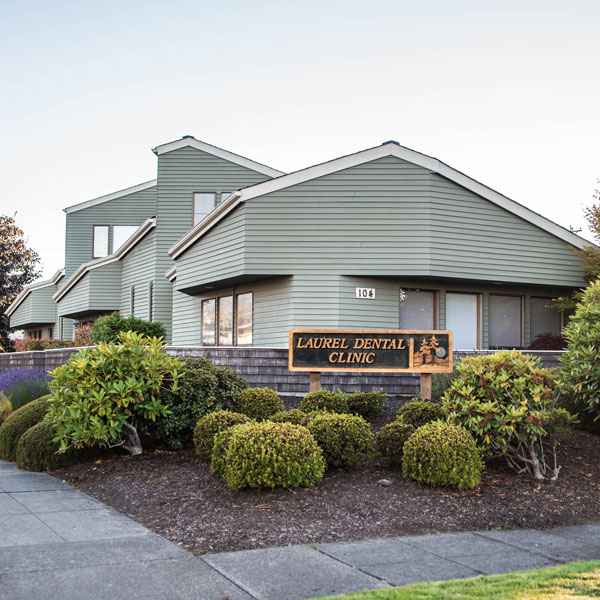 Your partner in dental health and excellence.
BECOME PART OF OUR FAMILY
At Laurel Dental Clinic, we offer top-class dentistry we also provide an extraordinary experience.
Here at Laurel Dental Clinic, we are fully committed to putting our experience and skill to work for you. We have been providing the best in preventive and restorative dentistry in Port Angeles, Sequim, and surrounding areas for over 35 years. Our patient-centered staff is proud to bring you the highest standard of service and care available, all with the end result in mind – a healthy, beautiful smile.
Our dentist in Port Angeles strives to offer their patients quality dental care in a comfortable and relaxed atmosphere while using the latest in technology and techniques. Starting from the initial assessment, we will always be available to make sure your experience with our office is a pleasant one and we look forward to exceeding your expectations!
MEET OUR dentist Port Angeles TEAM
Our passion is helping you achieve your smile goals. We work together to give you unrivaled care in a comfortable environment.
Dr. Carlile leads a team of inventive, caring, and friendly professionals who share the same goal: To boost your smile!
We all strive to always show the three pillars upon which our dental practice stands.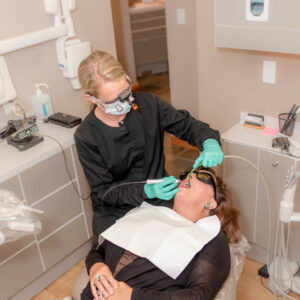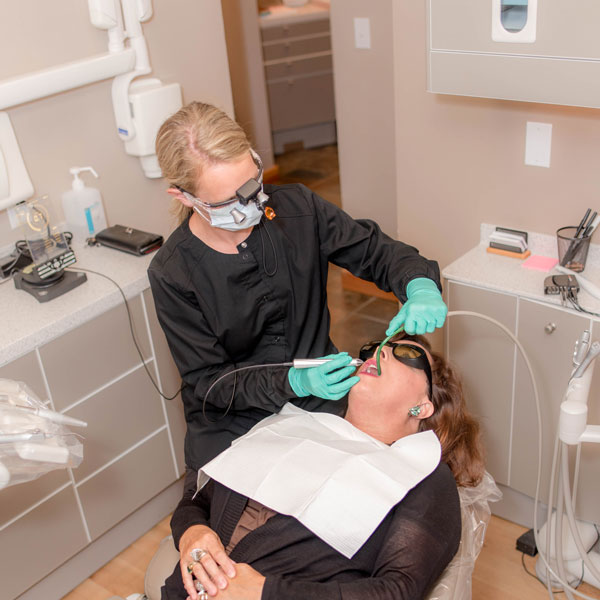 When you visit our office, you receive the full attention of your very own dental team. We get to know you and listen to your primary concerns and goals. Then we explain how we can help and highlight your comprehensive care options.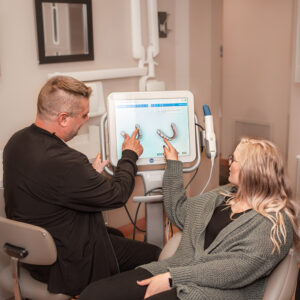 Dentistry is not just about putting out fires; it is about guiding you to long-term, sustainable health. Our personalized Port Angeles dental care revolves around your overall health and how we can keep you healthy. Our team of dentists uses the latest equipment to achieve the finest results.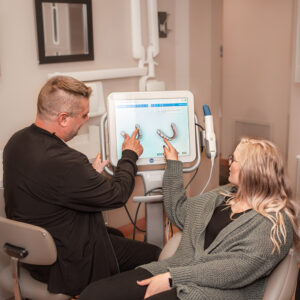 Our leading-edge team combines their knowledge, gentle touch, and compassion so you can discover dentistry that is comfortable and actually kind of fun. Through hours of continued education, we have honed our skills and techniques, so you receive top-level smile results – every time.
Made me feel very comfortable and cleaning was very painless.

Linda Krueger
17:35 26 Mar 23
I've been going to Laurel Dental Clinic for six years and have been super happy with the care I've received. All the hygienists are terrific and knowledgable. They give me tips on what to do to keep my shape in good shape. I'm 70, and would like to keep them all for the rest of my life.

Andrea Williams
16:43 11 Mar 23
The Laurel Dental clinic is professional and friendly. They always take the time to explain what they see and what their recommendations are.

Jamie Bent
20:18 28 Feb 23
Favorite dentist on the peninsula!

Elizabeth Donadio
18:55 23 Feb 23
Had a filling redone today. In and out in less than 30 minutes. Dr. Beeler and her assistant are wonderful!

Todd Northern
18:22 23 Feb 23
Staff is very friendly and courteous. For years I have had a fear of dentists but now I feel very comfortable with my regular dental care and prevention .

RANDY COCCO
18:38 21 Feb 23
Julie is an excellent hygenist

I get excellent care at Laurel. They even put up with my weird sense humor. Excellent work with a warm and caring staff.

Robert Tiemeyer
21:17 17 Feb 23
Dr. Walker, Dr. Cramer, and the entire staff (team) are empathetic dental problem solvers who make every effort to work with each patient. I can't say enough for all they have done for me, THANK YOU!

Herm Halbach
19:32 16 Feb 23
While having dental work done is not my favorite thing to do, I must say the staff at Laurel Dental Clinic go out of their way to be pleasant, friendly and helpful. The work they have done is very satisfactory and they even have "early" hours on certain days.

Carolyn Dodds
21:18 10 Feb 23
I have had bad soft teeth all my life. After several traumatic events involving extractions at some local Dentistry locations I discover Laurel Dental. I have found highly trained exceptional artists that are also Dentists. The hygienists and aides are amazing providing empathy and skills that reassure and displays high levels of professionalism. 10/10

Peter Placos
19:15 09 Feb 23
Always friendly and professional and caring. Thanks.

Wayne Miller
18:16 09 Feb 23
Laurel Dental clinic was very helpful in getting my loved one's teeth cleaned and checked. It's not easy working on someone's teeth who has advanced dementia.

Joan Hicks
23:49 08 Feb 23
Always a great experience! Everyone is so helpful and kind.

Stacy Bullock
18:24 08 Feb 23
Friendly and informative doctor and staff. Minimal if any wait time. The hygienist is thorough and gentle. I wouldn't think of going anywhere else.

I. Fischer-tree
01:57 07 Feb 23
Julia is amazing 👏! Doctor Beeler is as well. Wonderful customer service & flexible scheduling!

Kim Clevenger
19:49 02 Feb 23
Everyone was friendly and kind. I appreciated the explanations of what they were doing. My hygienist was gentle but thorough. Everyone was great- the dentist, the hygienist and the dental assistant. So glad we transferred to this practice!

Sharon Hammond
19:20 01 Feb 23
They worked me in quickly when I had a problem with my tooth.

John Henry
23:21 31 Jan 23
Friendly staff, very efficient. Feels like family.

Michael Indresano
18:22 30 Jan 23
Great place to go they take care of all your concerns and needs.

kenneth bruns
19:13 27 Jan 23
Everyone I have interfaced with at the Laurel Dental Clinic has been outstanding. Dana, the oral hygienist I visited today, was so personable and friendly. The dentist was kind. The office is aware of my PTSD issues, and very accommodating. I am very happy that we found this clinic when we moved to the area.

Carol Irving
00:00 26 Jan 23
Always have a good experience. I have very sensitive teeth and the hygienist takes the time to hand scale my teeth for my comfort. Everyone is always super friendly!

Elizabeth Harmon
19:47 25 Jan 23
I am so happy that I am able to have Julie clean my teeth. She really understands my preferences and does a thorough job of taking care of my teeth. And my teeth really need a caring expert. She came highly recommended several years ago and I feel so lucky that I am one of her patients.

Maria White
22:08 24 Jan 23
Laurel dental has been my dentist for years. They treat you with respect. They are kind and take their time with you. That's why I stay with them, Thank you Laurel dental.

Charles Pridgen
04:23 11 Jan 23
They made the experience of getting part of my head drilled out as pleasant as possible.

Jesse Farmer
18:37 06 Jan 23
The care at Laurel Dental is unparalleled. Being nervous about going to the dentist, I am confident the staff will allow me to proceed at my pace, accommodating for my sensitive teeth. I feel comfortable and at ease both before and after appointments. The friendly banter also improves my experience.

Laura Knowles
22:31 05 Jan 23
Extremely efficient and friendly dental office.Allison is great!!

Kathy Daugaard
22:44 04 Jan 23
I would not go anywhere else in town. Have had nothing but positive experiences with everyone at Laurel all the years I've been a patient. Highly recommend to any and everyone! Thanks LDC ❤️

I love the smiling ladies that work here! Always so kind!

Casandra Shamp
23:04 20 Dec 22
Very happy with the quality of service and professionalism . If you are nervous being at the dentist, please don't worry. They are very gentle and accommodating with whatever needs you have.

Daniel England
19:11 16 Dec 22
I love getting me teeth cleaned! They are always helpfull, kind and professional.

Sarah Frantz
13:37 16 Dec 22
Very caring and professional, all the staff have been polite and helpful.

Cheryl Creamer
03:30 16 Dec 22
We have gone to Laurel Dental Clinic for years. Dr. Beeler is amazing, kind, and responsive to her patients. Her staff has always been great as well. The office is very busy and at times it can take a while to get an appointment but we'll worth the wait. Thank you Laurel Dental Clinic.

Tony Proiette
23:14 14 Dec 22
Cheerful, friendly staff and excellent appropriate dental care. Highly recommend.

Carla Hopie
21:44 14 Dec 22
Such a friendly staff and the clinician is fantastic such a top notch professional operation. I'd recommend to anyone!

Nancy H Alwin
21:45 13 Dec 22
Every cleaning I have hear are professionally done with care. They make sure your teeth are cleaned and if there needs to be any dental procedures to keep your teeth healthy.

Lance Petry (thehedgi)
19:07 08 Dec 22
Great place to go to, they always explain the procedures and treatment plans very well. I'm very happy with their work!

Kelsi Beale
20:09 06 Dec 22
everyone very friendly and caring would recommend to anyone

Linda Hornick
16:59 03 Dec 22
Clinic rallied to see me quickly with tooth ache complaint. Very minimal wait, very friendly professional service …Thank you!

Best Dental Clinic in town. The people are friendly and best of all, no pain.

Craig Williams
04:56 02 Dec 22
super, friendly, understanding!!!!

steved7111
03:05 01 Dec 22
I recommend Laurel Dental without reservation. I have total trust that they will meet and often exceed expectations … and always with a positive attitude. Fabulous staff!

Allyn Cowan
18:13 30 Nov 22
Staff is friendly and helpful. Dr. Beeler is very professional, efficient, and kind. She listens to the patient's concerns.

Judy Perry
13:48 30 Nov 22
Very good meeting with Shannon who explained completely the estimated costs of my upcoming procedure.Thank you Laural Dental.

dean stewart
18:13 29 Nov 22
Great service, have been taking care of my teeth since 2015. My hygienist does a great job.

Covid has the whole world understaffed, but this office has done an incredible job despite these hurtles. Always friendly, professional, and a very clean office. No other place I'd rather go for my dental work.

Brian Adams
16:42 01 Nov 22
Good dentist office, very nice staff.

Lynn Jiménez
04:43 17 Mar 22
Great staff all around, courteous, top flight. Most professional in every way.They treat everyone with respect and answer any and all questions.

Michael Tufano
02:44 21 Oct 21
I've gone here for 20+ years. Love it!Very clean, professional, friendly, helpful, and efficient.

Super friendly folks and a very thorough cleaning and exam.

Chuck Hyatt
14:39 10 Dec 20
Great experience. The staff is always pleasant and accommodating. Very nice atmosphere.

Melissa Corbin
23:49 23 Sep 20
Best dental clinic on the peninsula. You won't find a better group to take care of you. Can't recommend them high enough.

Wonderful,painless experience! Loved the staff! So gentle with me. I have a phobia of dental visits , I left peaceful. Thank you Loral Dental. I would recommend you every time😍

Jane Armstrong
22:59 24 Jun 19
Awesome staff they made me feel comfortable.

Mindy Brown
03:12 18 Apr 19
I am the world's biggest baby when it comes to my teeth, I am ALWAYS treated with kindness and caring. Dr. Nobel is the best! He gives me all the options before making a decision, he does great work, he is kind, caring, and honest. The staff are just as good and always try to accommodate my issues. There is not a better clinic on the peninsula for dental care, from checkups and fillings to implants and cosmetic dentistry.

Julie Larson
16:53 23 Jun 18
Great staff and excellent service!

Jay Butler
17:18 22 Jun 18
Great place---friendly and patient with their patients--highly recommended!

2 Birds, 1 Stone, Backyard Gardening and Living
21:48 07 Feb 18
They are easy to work with and the dental staff is the best I have ever had.

Jon Hamilton
18:01 18 Dec 17
Outstanding dental care. Thank you Dr. Noble and team.

James Jerome
15:31 12 Dec 17
GUIDING YOU TO AN INCREDIBLE SMILE
We don't just patch you up, we provide long-term solutions that target the root cause of your problem and promote lasting comfort through innovation.
Our highly experienced team uses modern technology at every turn. Whether it is our iTero scanner for 3-D imaging or Zoom! for expert teeth whitening, we have the tools needed so you can receive world-class general, cosmetic, and restorative dentistry. In Addition, we offer state-of-the-art solutions for faster, more comfortable, and more precise dental care.
Sedation
Discover how you can relax during your visit - even if you suffer from dental anxiety.
VISIT OUR ONE-OF-A-KIND OFFICE
Providing innovative, patient-first dentistry to Port Angeles and the surrounding areas.